Profile
MANAGEMENT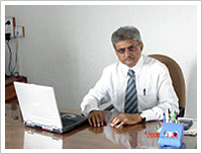 AMT was established in the year 1996 by Mr.Ashok H. Bakle  who  has  his Masters in Machine Tool Design from The University of Moscow, Russia.  Over  15  years  experience  in  the  machine  tool  industry  including  10  years  at  Tata Motors Ltd., Machine Tool Division  before  starting AMT for machine tool design, consultancy, manufacturing, assembly & testing for turnkey solutions.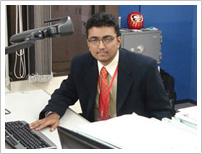 Mr.Vinay Bakle, a mechanical engineer & MBA  with  vast domestic & international experience with PARI, Robert Bosch, Rexroth Germany etc in senior design & manufacturing positions. of over 5 years now looks at development of new products. His expertise mainly in automation & material handling solutions with a keen focus on developing world class standard CNC machines like VMC, HMC, & Turning Centers.
WORKFORCE


•An experienced workforce developed & retained over the last 15 years
•Expert Design Engineers & Draftsmen
•Experienced Assembly Fitters & Quality Engineers
•Skilled Machining Operators & Experienced Production Managers
•Dedicated Sales, Service & Accounts Executives
•Strong Network of Vendors & Suppliers for all standard parts & equipment
•Specialised Teams each for Fanuc, Siemens, Allen Bradley, Mitsubishi Controls
•Dedicated Hydraulic & Pneumatic Teams for Piping, Power Packs etc.
•Specialised Scraping, Painting, Fabrication & Sheet Metal Work Teams
FACILITIES
•Complete In House Design & Development on 3D platform Solid Edge
•Fully Equipped Assembly Facilities with 7T overhead Cranes for material handling
•Complete Quality & Inspection Facilities with Grade 0 Granite & all inspection equipment
•Dedicated Teams for Laser Calibration, Ball Bar Test & CMM inspection
•Full Fledged Inhouse Machining Setup includes :
•Inhouse Fabrication Setup for small weldments & sheet metal work WMW Germany Jig Boring Machine 1000 x 700 x 800
•Vernier France Universal Milling Machine 1000 x 300 x 400
•Micromill Taiwan Universal Mlling DRO Machine 1000 x 300 x 400
•Indian make Medium Lathe Machines 2 nos.
•Indian make Surface Grinding Machine 450 x 250 x 200
•Universal India make Power Bandsaw Machine 200mm capacity
•Indian make Power Hacksaw, Radial Drill & Pillar Drill Machines
•Inhouse Fabrication Setup for small weldments & sheet metal work
•Dedicated vendors for Heat treatment & surface treatment
CERTIFICATION
ISO 9001 – 2008 Certified since 2009 by TUV Nord India.